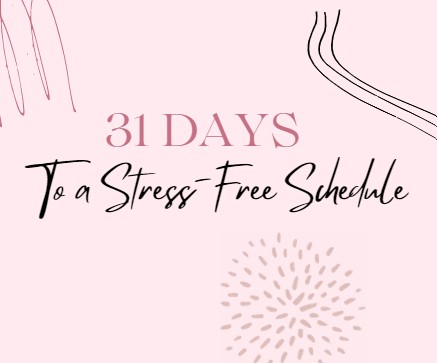 Welcome to our 31 day challenge to free up your schedule and take control of your time and your life.
Taking small daily steps, you can turn your life around and invite in more peace, flow, and most of all, space for you to do the things you love each and every day!
You don't need to wait until the beginning of a month to begin this program. Each and every day is a new beginning!